Emulsion Flow, an innovative solvent
extraction technology that implements
horizontal recycling
Solvent extraction is one of the methods for separating and purifying substances. It is a technique for selectively extracting only the target components by utilizing the distribution of substances between immiscible liquid phases.
Emulsion Flow is one of the solvent extraction methods developed by JAEA. The revolutionary technology enables ideal solvent extraction in one step "feeding liquid", in contrast to the conventional solvent extraction technology that requires the three steps of "mixing", "settling" and "separating" liquid phases.
Conventional technology
Mixer-Settler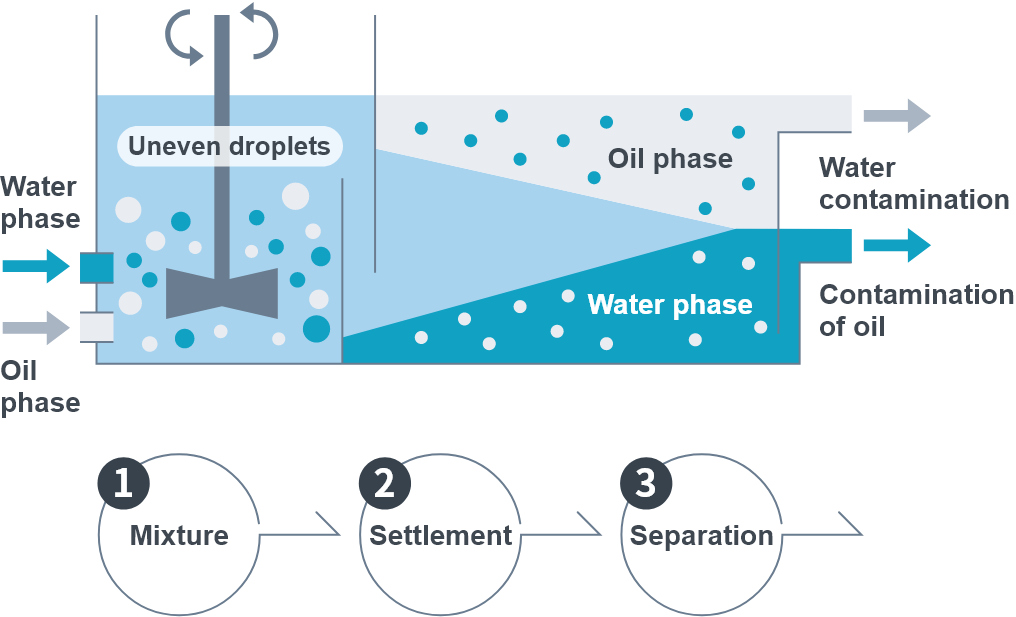 New technology
Emulsion-Flow
Emulsion Flow, which is highly efficient compared to conventional mixer-settler, realizes downsizing of solvent
extraction plants and enables refining of high-purity rare metals at a low cost.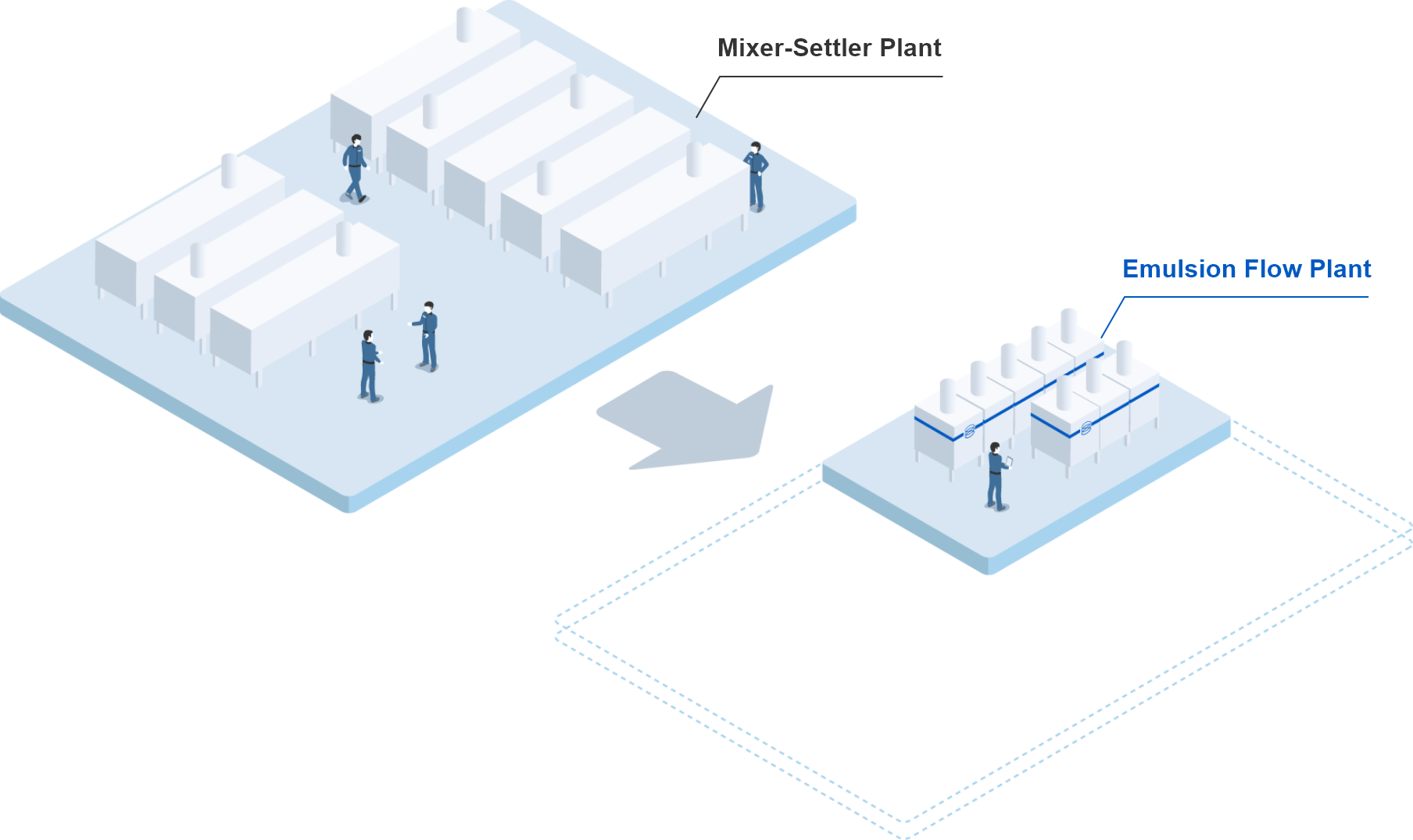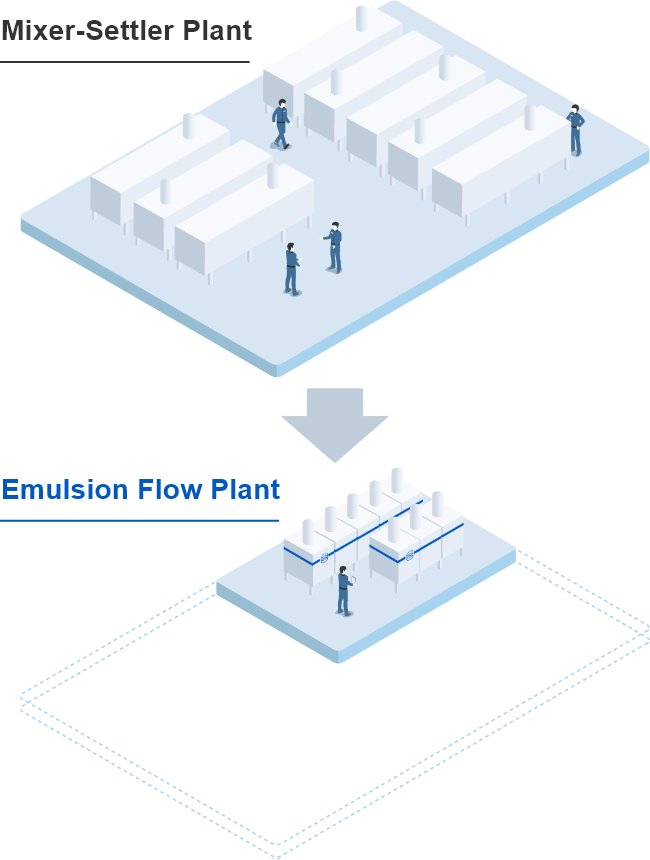 Competitive Advantage of Emulsion Flow Plant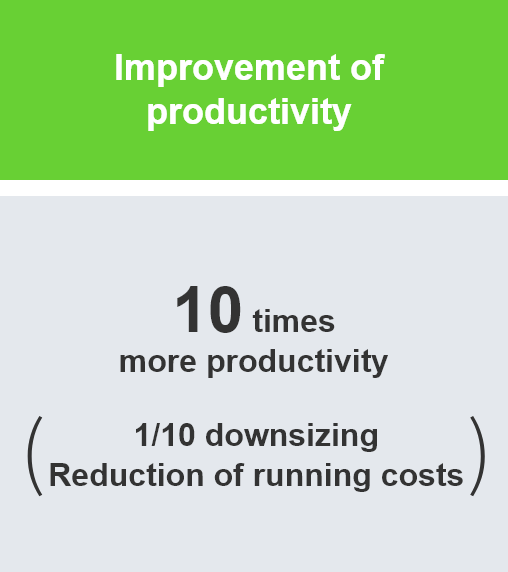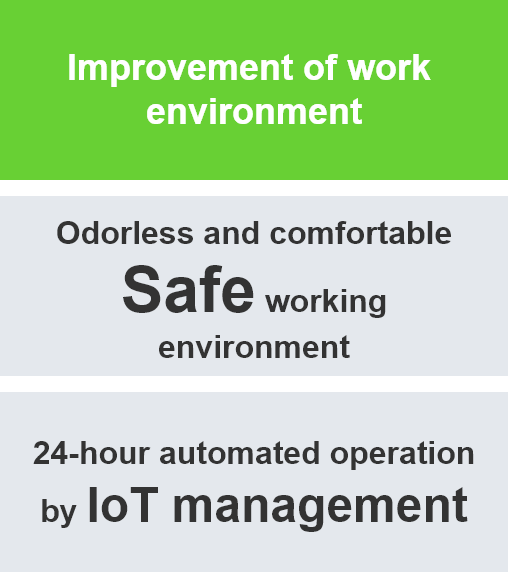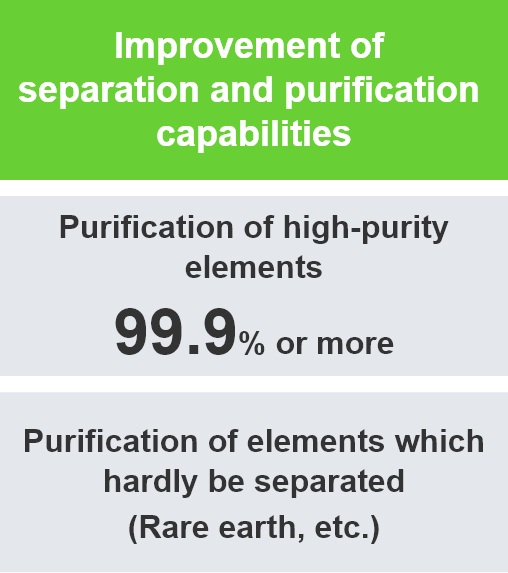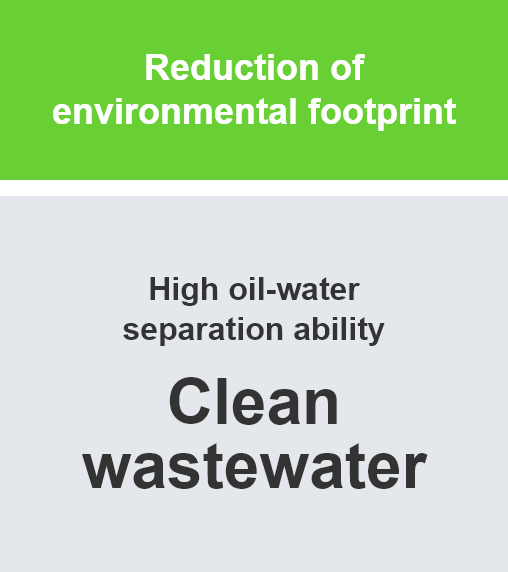 Target Field
The technology can be used not only for rare metal recycling, but also for separation and extraction processes such as separation and refinement, recovery of valuable components, and organic synthesis in metal smelting, chemical, and biotechnologies.